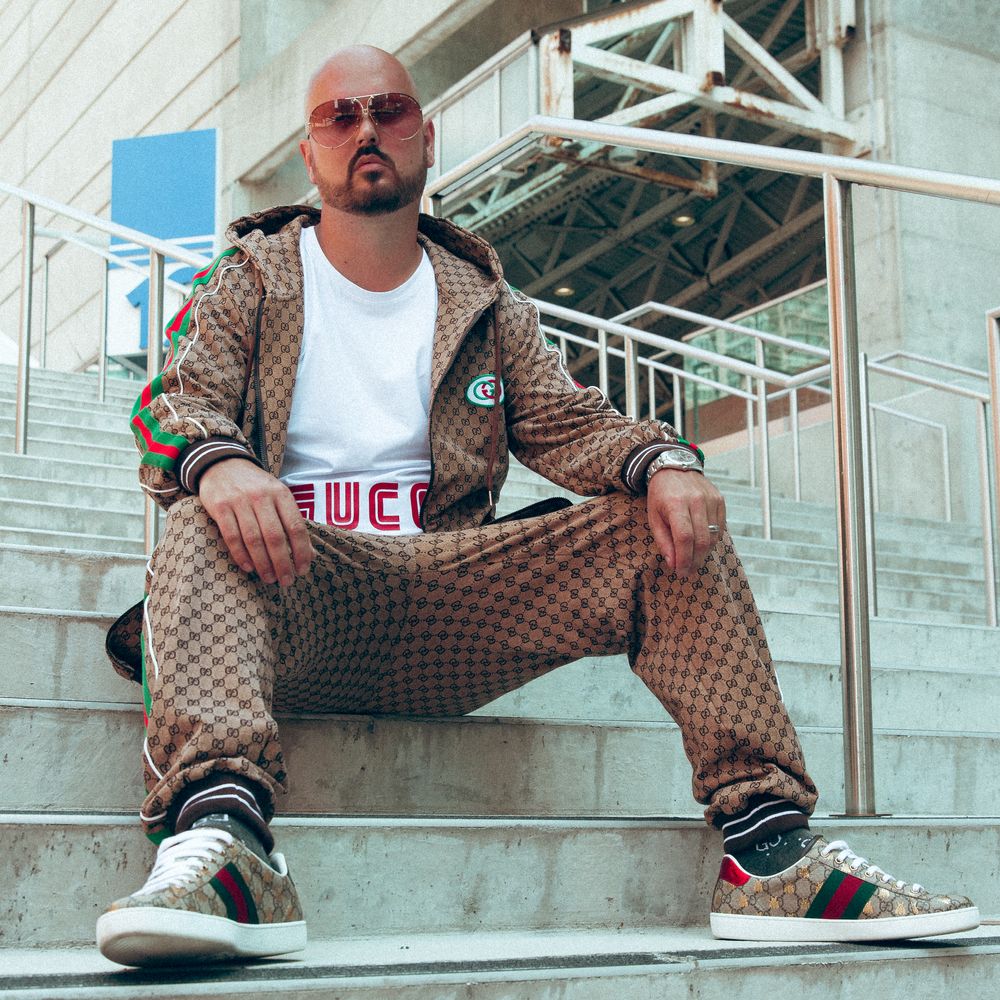 Dub J
PRODUCER, SONGWRITER, HIT MAKER
Dub J is an accomplished Canadian record producer and songwriter with a career spanning more than 2 decades.
He started out as a hip hop club and mixtape DJ in the 90's while in high school at Cameron Heights Collegiate Institute in Kitchener-Waterloo. During his high school years he would form the label Q It Up Records and release 17 mixtapes debuting the latest hip hop releases combined with freestyles from the cities up and coming artists. He was able to get his hands on releases early while doing his high school co-op at Dr. Disc in Kitchener.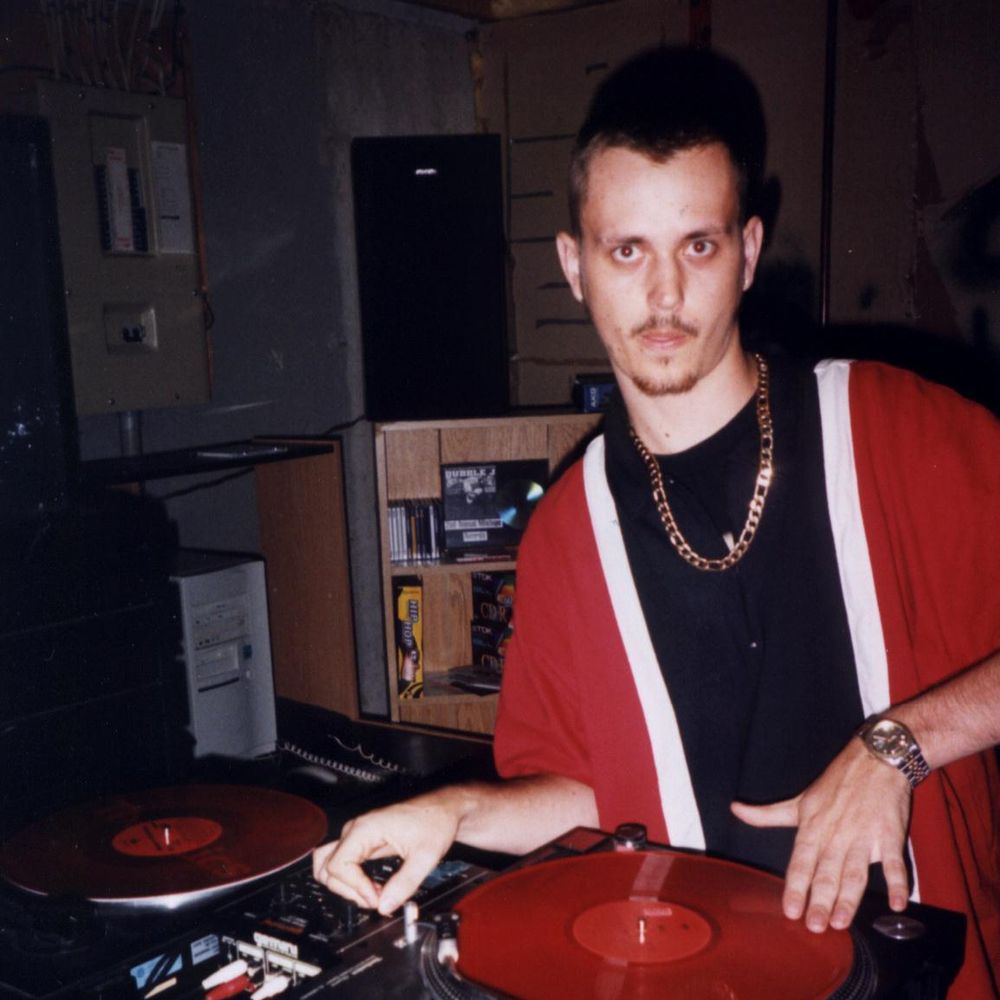 "12 inch singles would come in on Thursdays, I would make my mixtapes in the back of the record shop on Thursday nights after my shift, stay up all night to make copies of the tapes and start selling Friday mornings... a full week before these records would be available to sell to the public. It was the perfect hustle."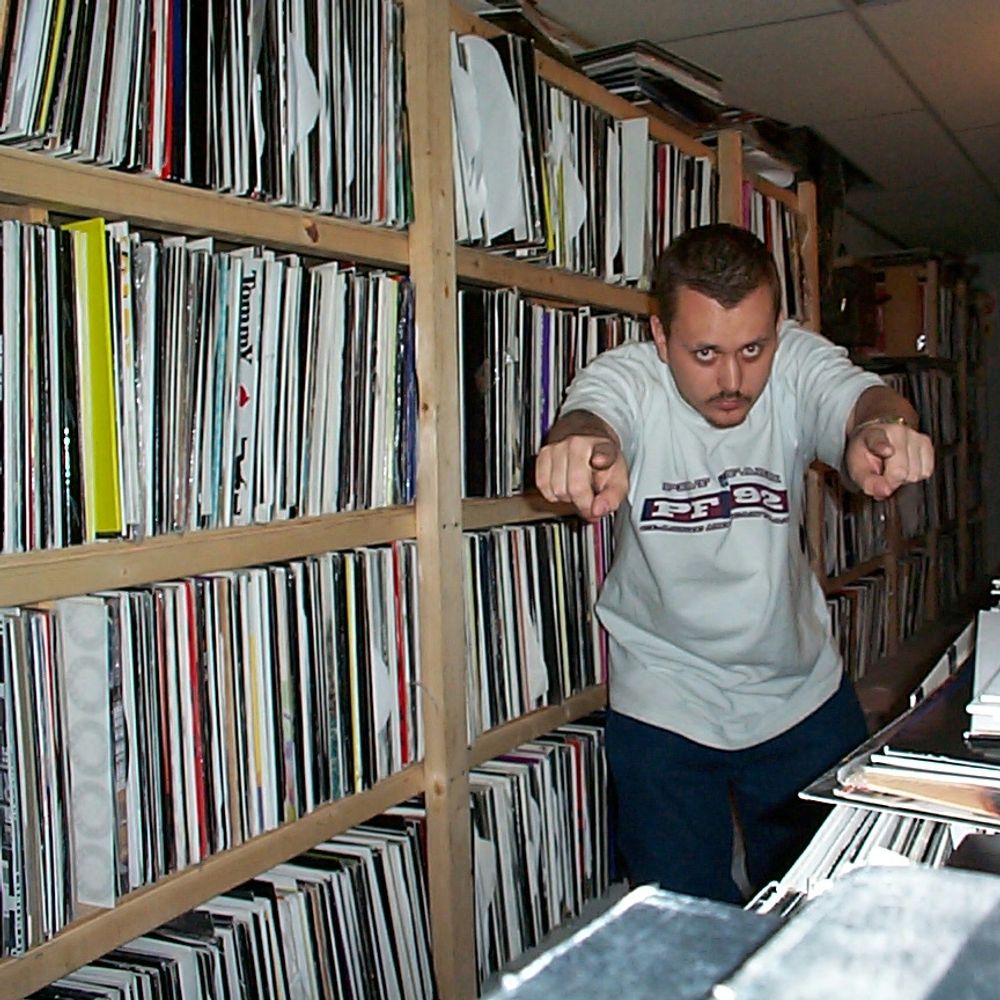 Dub would dominate the mixtape market in KW while also pioneering the regions first high school hip hop radio show inside the walls of Cameron Heights. This was at a time when American DJ's like DJ Clue, DJ Drama, DJ Green Lantern, Funkmaster Flex and DJ Whoo Kid were dominating the mixtape market in the U.S. and record labels didn't know what to do about it. Ultimately Dub J stopped making mixtapes to focus on original production when the RCMP confiscated hundreds of his mixtapes from his high school locker. The case was later dropped as there were no grounds to press charges.
Dub began seriously making beats in the mid 90's and quickly made a name for himself in the tri-cities by producing hundreds of songs for local artists.
"

The hip hop scene in Kitchener-Waterloo was sparse at this time. There were only a handful of people doing this. Everyone started out with that boom bap sound but I quickly realized that staying on that path would lead to nowhere. So I started making commercial music and working with artists in bigger markets. The other local producers and artists hated me for this choice as they felt I "sold out". It was the smartest decision I could have made a the time. I owned that lane for many years in KW... I still do."
There are debates on who was the first producer of the Tri-Cities is. However there is no debate on which producer has been the most influential. Dub is the first producer in the region to collaborate with top Canadian talent on a level that was un-heard of... producing on multiple of Classified's early albums and actively producing for the top Canadian artists in the country at the time such as JD Era, Bishop Brigante, Tara Chase, Eternia, DL Incognito, Dan-e-o, Charisma, D-Sisive, MayOne-9 (Brassmunk), Latoya & Miranda, Masia One and Moka Only (Swollen Members) to name a few.  
Dub was also the first producer in the Tri-Cities to collaborate with top international artists such as Fat Joe, The Game, Bobby V, Elephant Man, KRS ONE, Nutt-So (Outlaw Records), Mizz Hyde (Cash Money Records), Above the Law and more!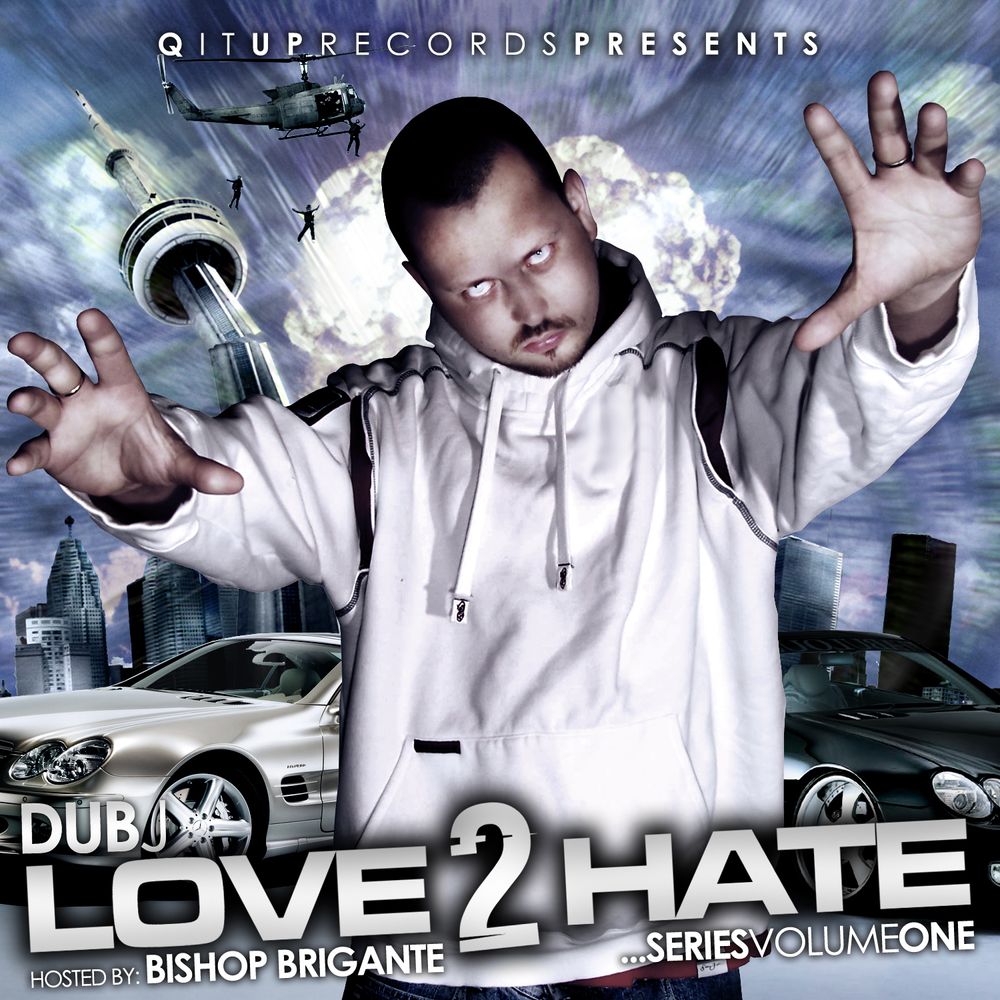 LOVE 2 HATE VOLUME ONE
A CANADIAN CLASSIC
Back in 2006, Dub J released the Love 2 Hate Series Volume One album. It was hosted by Toronto heavyweight Bishop Brigante and featured skillful blends and cuts by DJ Flash.
The 66-track project – which came out as a double CD back when manufacturing hard copies was still a no-brainer in the release process – featured dozens of Canadian artists as well as a handful of notable international acts peppered across various well-conceived records.
Dub J brought forth a bunch of collaborations people wanted to see, and even more that they likely didn't know they wanted but were happy to receive. Bishop and Tara Chase on the remix to Sumeet's single "Checkmate," D-Sisive, JD Era and Nifty on "Only One," JD Era with Mystic & Miranda on the title track "Love 2 Hate," Sumeet's "Agony (Remix)" featuring Broadway and Elephant Man, and more.
Love 2 Hate did extremely well in the Canadian market selling more than 10,000 physical copies. After making an impressive promotional push to spread awareness of the album's release, he dabbled with the idea of releasing a follow-up before ultimately making a decision to step back from music.
"

I got tired of the struggle of life and the uncertainty that came with the music business. I wanted bigger things. I wanted the family, the nice house, the pool. I was always good at web development, so I got in to making apps."
From 2006 to 2017 Dub J didn't release a lot of music, however while on the sidelines he was still able to land a National Nike / Footlocker campaign and commercial with longtime friend JD Era (Comeback Season) that featured NHL's PK Subban and NBA's Tristan Thompson while also producing a few other records for JD Era.